WELCOME TO THE YEAR 3 WEBPAGE
The Year 3 Teaching Staff:
Mrs E. Allen - 3A
Miss H. Fenton - 3F
Miss L. Ryan - 3R
Teaching Assistants:
Mrs Akbar
Miss Stoneman
This half term we are studying Esio Trot written by Roald Dahl. We cannot wait to create some exciting work based around our new book.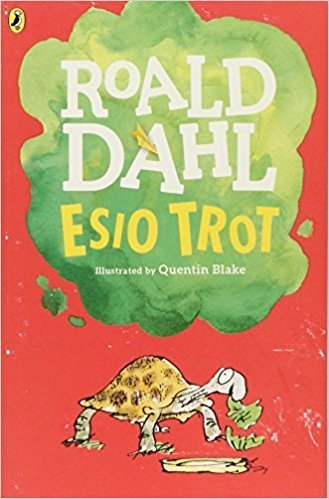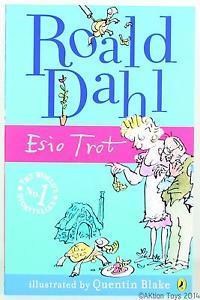 What do you think the book might be about? Can you spot any themes within the novel?
"Mr Hoppy, in his enthusiasm, had bought no less than one hundred and forty tortoises and he carried them home."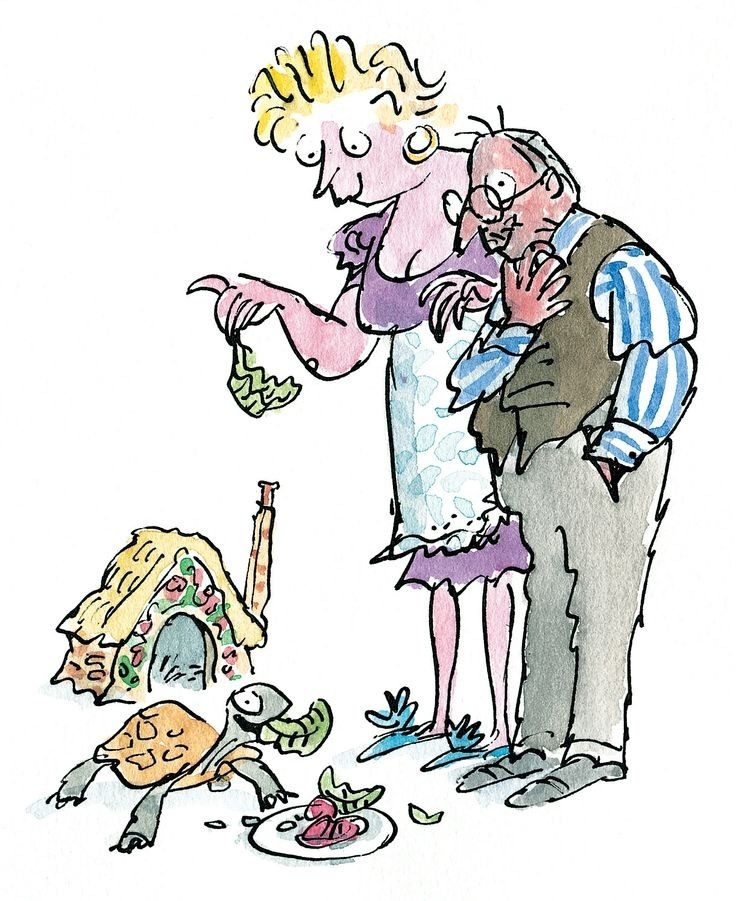 Roald Dahl led an interesting life.
Did you know...
Dahl's lust for travel took him first to Canada, then to East Africa, where he worked for an oil company until the outbreak of World War Two.
At school he was invited to trial chocolate bars, a memory that stayed with Dahl throughout his life, inspiring Charlie and the Chocolate Factory.
Roald Dahl died on 23 November 1990, aged 74. The Roald Dahl Museum and Story Centre continues his extraordinary mission to amaze, thrill and inspire generations of children and their parents.
Click on the picture below to find out some more exciting facts about our author.
Can you spot any recurring themes in the pictures below taken from a selection of his novels?
Our topic this half term is...
Urban Pioneers
Explore with fresh eyes the art of the city, and then capture a moment in time, perhaps a reflection on a building or a shadow passing by. How would you improve the urban environment? You will be lighting up the city with your own creations. You are an urban pioneer get ready to be creative.
Do you know the names of any graffiti artists?
How is a shadow formed?
Is graffiti vandalism?
Below is the medium term plan for our Cornerstones Topic for this half term. This provides an overview of learning outcomes covered across the curriculum. We aim to teach as much of this as possible, however, there may be some days/weeks where time will be restricted due to other events happening in school. The activities planned aim to engage children and allow them to experience a broad and balanced curriculum alongside teaching skills linked to the foundation subjects.
What will we be learning about Urban Pioneers?
As artists and designers, we will learn how to use a digital camera, design our own name in graffiti, look at examples of urban art and graffiti on the Berlin Wall and give our view on it.
As historians, we will research the history of a prominent city centre and look back at a timeline of historical developments and talk about changes that have affected everyday lives.
As geographers, we will use web-based satellite mapping tools to view light patterns across the world and make a map or plan to design an amazing communal area for a fantasy city centre.
As scientists, we will investigate the importance of sunglasses, discuss the purpose of lighting at night and how light is used for aesthetic and safety reasons, identify and explain the difference between a source and a reflector of light and to investigate patterns in the size of shadows.
Y3 SHOUTOUTS
Watch this space...
We love to celebrate all of your fantastic learning, perhaps your work will make it onto the website!
Spellings - Weekly spellings will be given out on a Friday for children to practise at home. They will also practise these at school and complete a spelling dictation the following Thursday.
Times tables - Children have a log in to access the Times Table Rockstars website which is a fantastic way of practicing their 2, 3, 4, 5, 6, 8 and 10 times tables. Each week children will complete a times table challenge in school to work through the maths awards - practising their fluency at home will prepare them for this.
Children must play on the garage section of the website to access times tables set by the teacher bet use the studio section if they wish to get onto the leaderboard. This section uses times tables up to 12 by 12. This is challenging for Y3 but they will get much quicker with these complex tables the more they practise.
Reading - Children will have a log in to access Bug Club online where they can read and enjoy a variety of texts. We encourage children to read at least three times per week.
Could you read even more? Don't forget to record this in your reading diary.
Extra homework - If children wish to complete extra activites at home, we have a homework menu linked to our current topic. Children can choose to complete any of the exciting activites and we would love to share their work in class.
Please scroll down to view the menu.
Click on the images below to be taken straight to the websites.
Homework Menu
We would love to see how creative you can be and display your hard work for all to see. Please see the topic homework menu which is displayed below. Could you choose an activity to complete at home?
All of Year 3 will have a PE session on either Tuesday or Wednesday with our Sports Coach – Mr Smith - as well as one other PE session in the week. This may change each week so please ensure your child has their full PE kit in school every day.
Indoor Kit: T-shirt, shorts and suitable shoes (pumps or trainers).

Outdoor Kit: Tracksuit bottoms and warm jacket and shoes suitable for the outdoors (trainers).

Please be reminded that no jewellery should be worn and earrings MUST be removed by the child for any PE session. Long hair needs to be tied back.
This website has a good range of free games to practise phonics and decoding skills.
http://www.sentenceplay.co.uk/
This has a good range of games which support your child's spelling and grammar skills.
https://www.activelearnprimary.co.uk/login?c=0
Bug Club is a fantastic website for reading – children have their own log in and their teacher will assign books or games to read and play - your child's log in details will be in their organisers.
This is a new website introduced just before half term. This is a fun and competitive way for your child to learn their times tables. Look out for new competitions and challenges! Children's log in details are in their organisers.