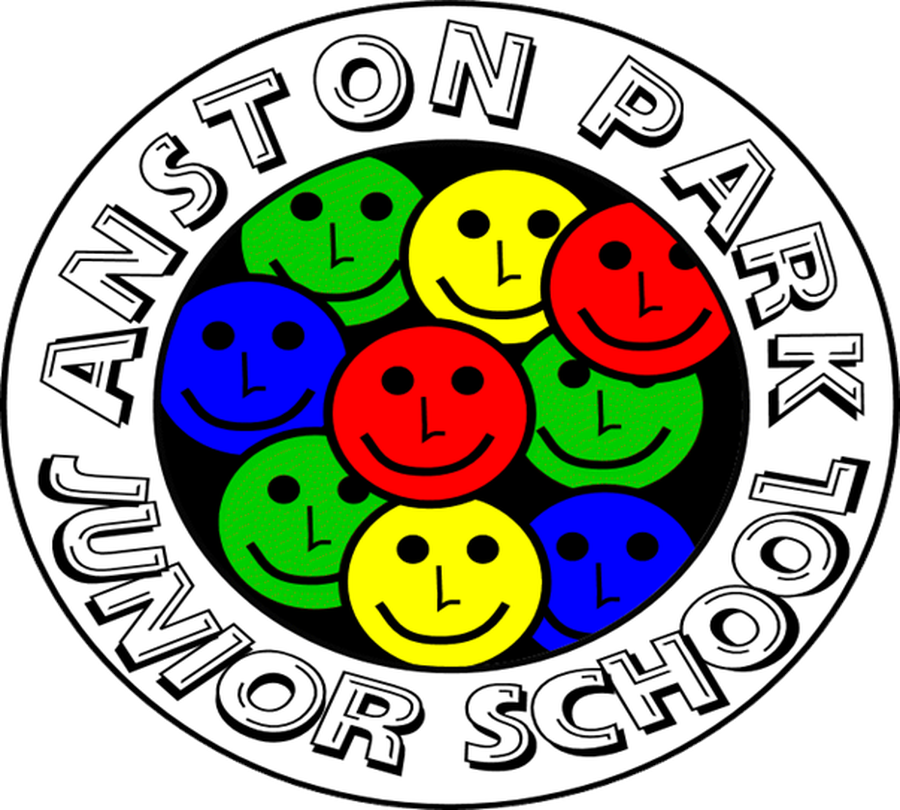 Welcome to the Year 4 webpage
Year 4 Teaching Staff:
Miss. C. Butler.
Miss. D. Clowes.
Mr. A. French.
Y4 Teaching Assistants:
Mrs. T. Stoneman.
Mrs. B. Khan.
Welcome to our webpage. Here, you can find out about some of the learning taking place this term.

Our class novel this term is...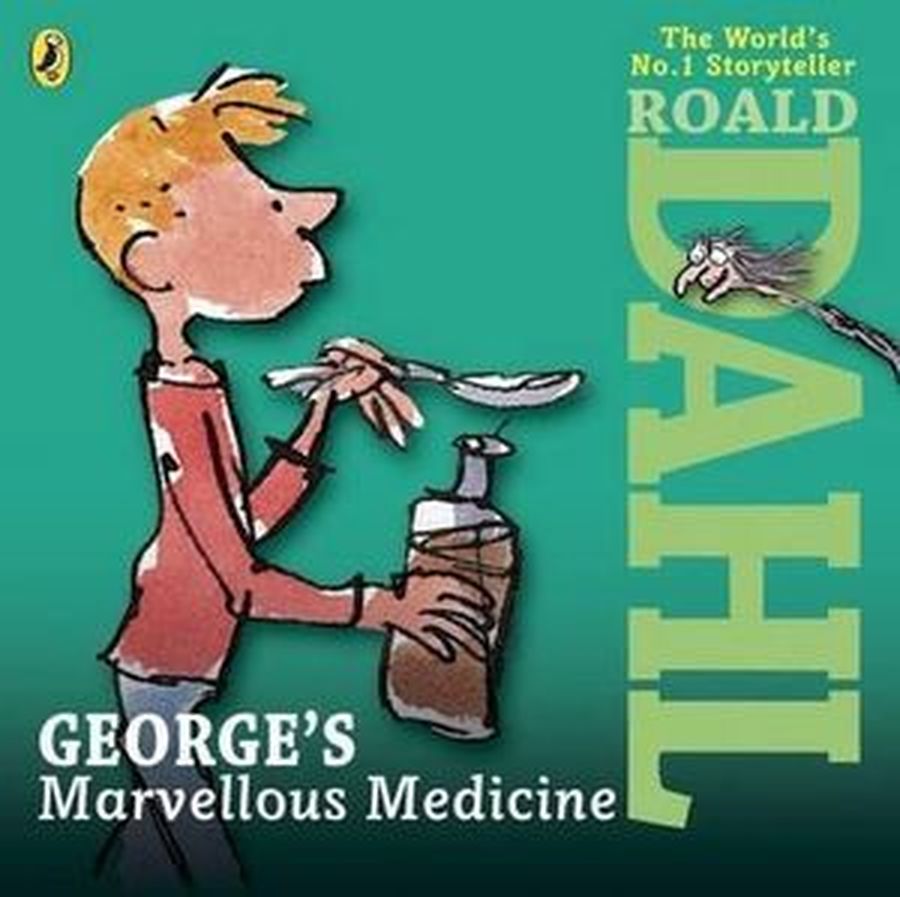 This term's novel is by Roald Dahl. You've probably seen pictures of him in his later life but here he is during his time in the RAF before he started writing stories.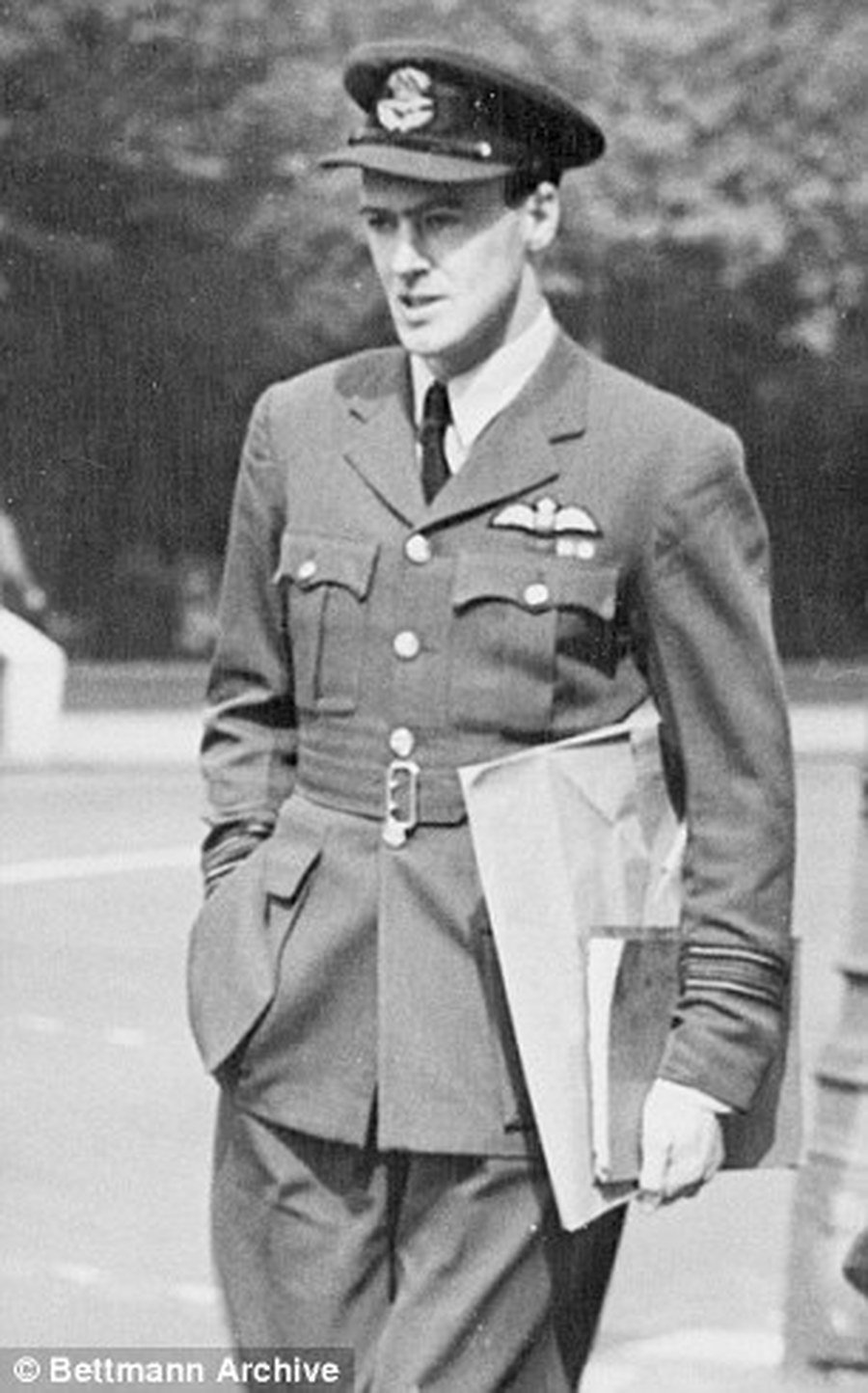 Born in Wales to Norwegian immigrant parents, Dahl served in the Royal Air Force during the Second World War. He became a flying ace and intelligence officer, rising to the rank of acting wing commander. He rose to prominence as a writer in the 1940s with works for both children and adults, and he became one of the world's best-selling authors.
Find out more about Roald Dahl. Click on the picture of him to visit the Roald Dahl website. Let us know what you find out.
Roald Dahl wrote lots of his stories inside a small shed in his garden.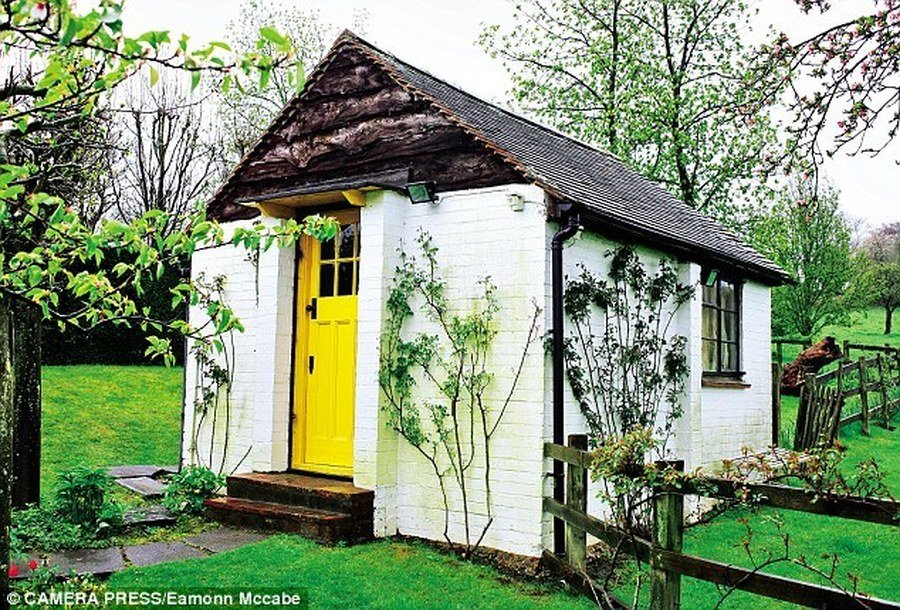 Apparently, Roald Dahl wasn't always keen to start working. He spent a lot of time getting ready, sharpening his pencils (he always had six) and then sharpening them again using an electric sharpener. He sat in a special chair with a blanket and enjoyed writing in his hut where it was quiet. He only wrote on yellow paper.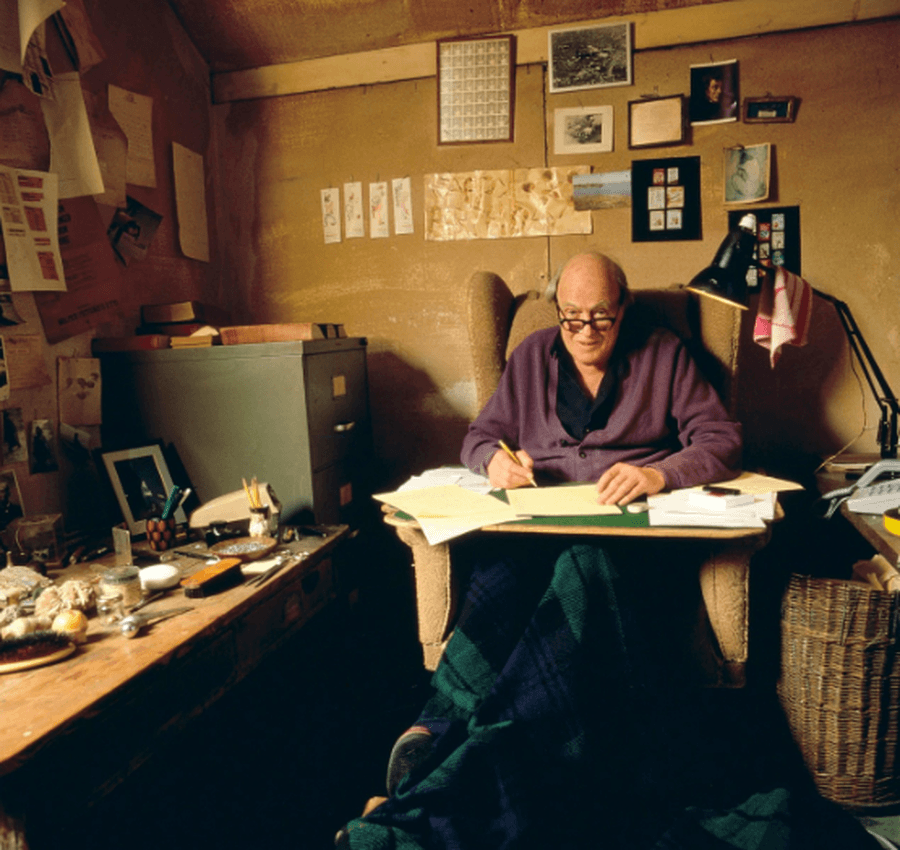 Here are some other interesting facts about Roald Dahl:
Before you start reading, remember our novel is fiction. Never play with substances you know that you shouldn't. If you're not sure what something is always ask an adult and remember the warning on the novel: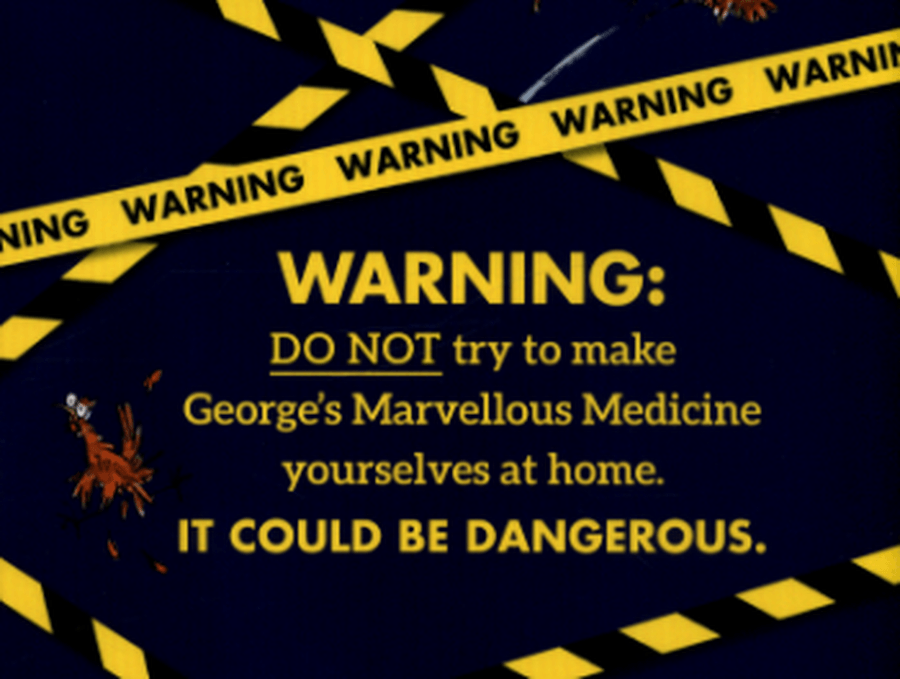 Can you name any other books written by Roald Dahl? Have you read any?
Click on the picture of the George to take a look at the first chapter.
Don't forget our reading skills! What VIPERS questions could you think of? Can you answer the ones below?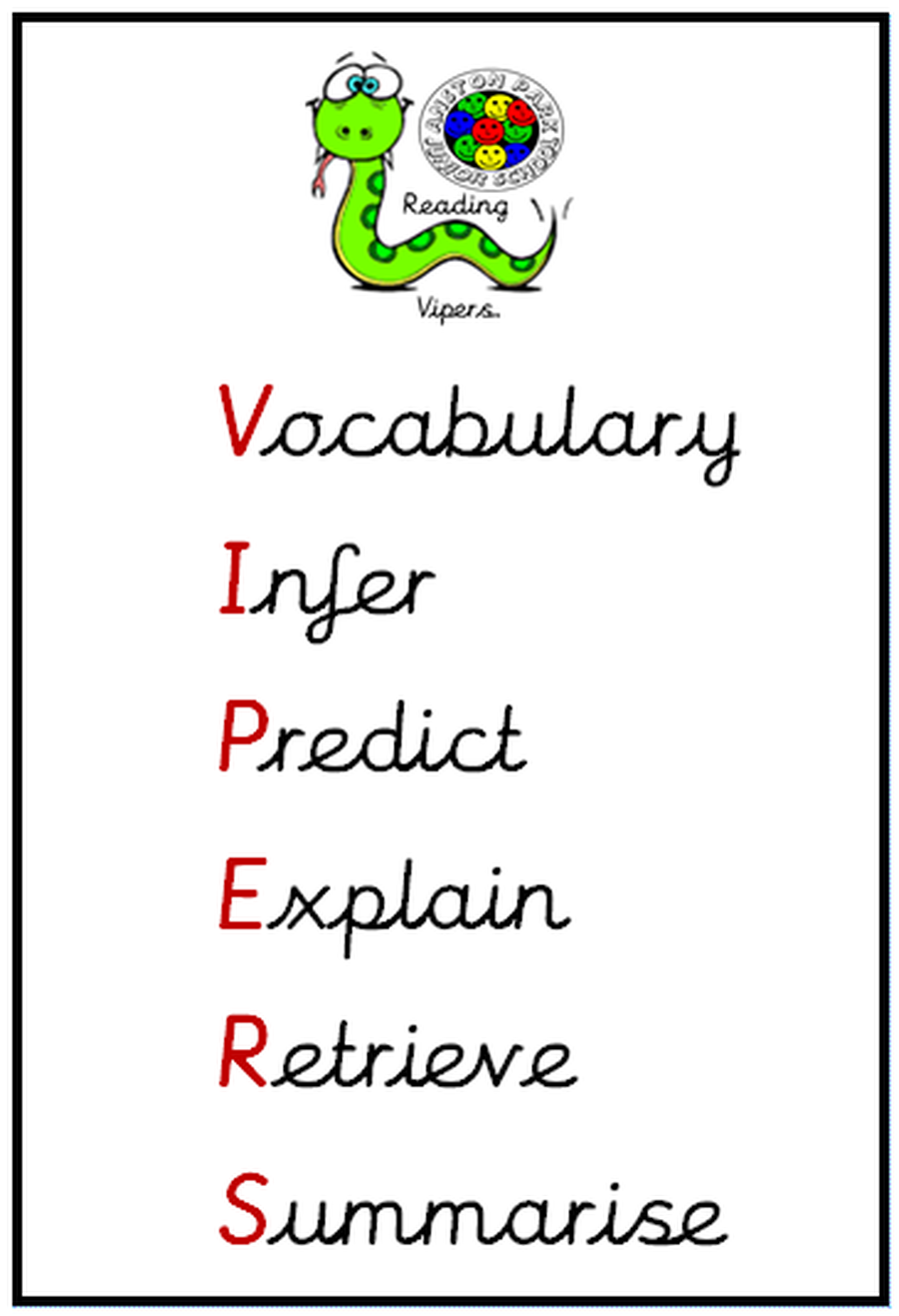 We'll be using our VIPERS skills to understand the story. Good readers ask questions. Here are some VIPERS questions to get you started:
What does the word 'wondrous' mean?
Why does Dahl describe grandma's smile as 'icy?'
Why doesn't grandma like George?
Why does George make grandma a new medicine?
Why does George wonder if grandma could be a witch?
If you'd rather, you can listen to a classic CBBC telling of the first chapter...
George's Marvellous Medicine has also been adapted for the stage. Have a look at George's song...
If you're feeling musical - have a go yourself. Here's a karaoke version.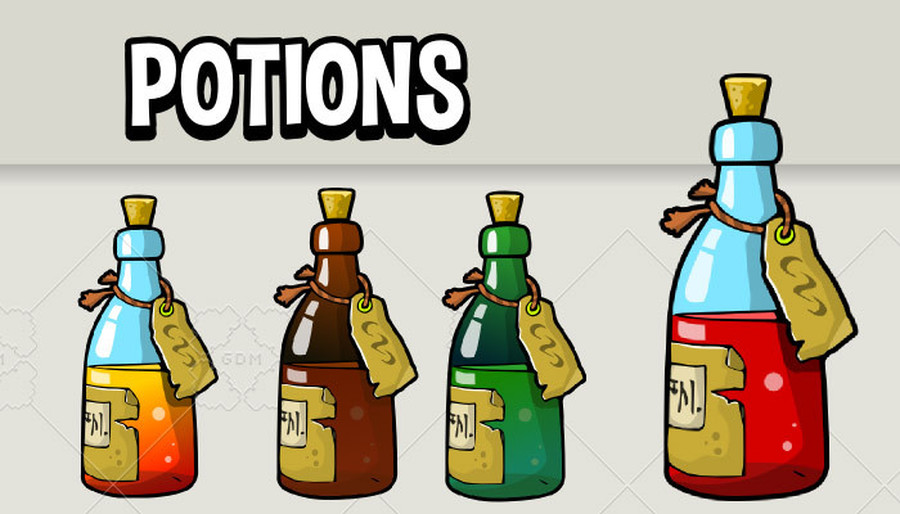 This term, we will be learning about states of matter thinking about liquids, solids and gases. We'll find out the difference between them and what the properties of each are. We'll also be finding out about how to change from one state to another.
What's the difference between a liquid and a solid? How is a gas different from either?
Can you think how you could change a solid to a liquid? Can you change a liquid into a solid?
Here's a clue...
Over this term you'll find out the answers to these questions and lots more.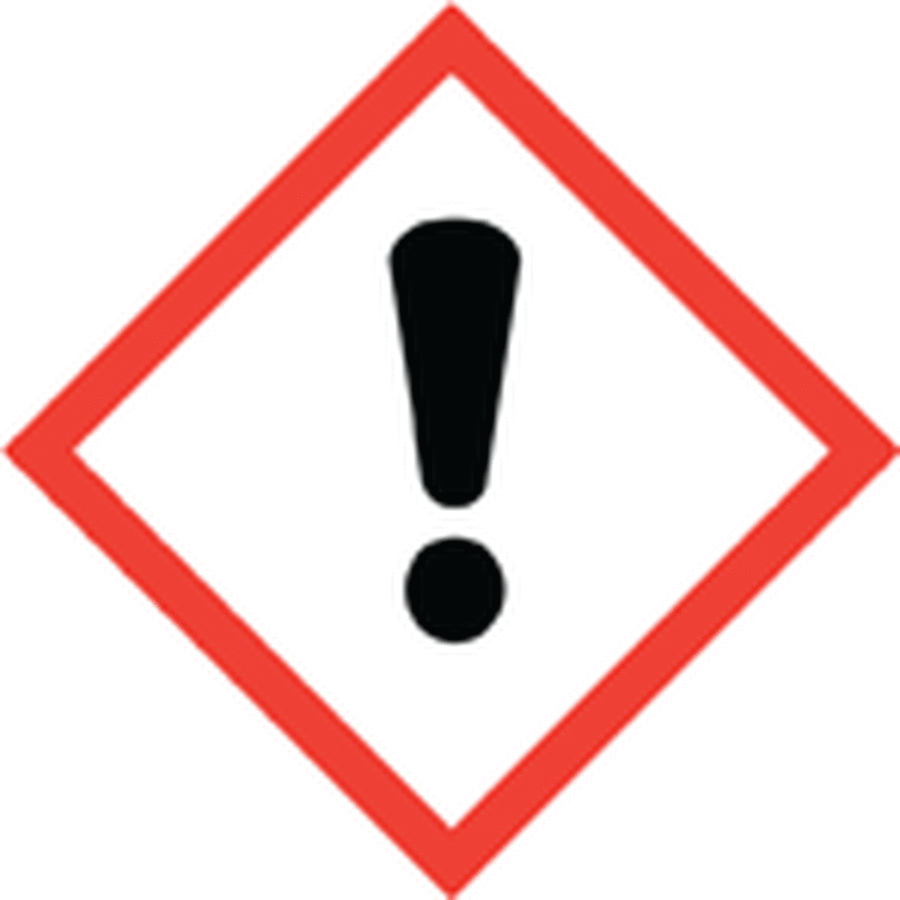 Remember that the experiments we do in school involve substances that are safe to use. Never play with anything that you know you shouldn't. During this topic we will look at warning labels on bottles always look carefully at the labels.
Don't try any experiments at home unless you have checked with an adult.
Click on the picture below to visit the Dorling Kinderlsley website to find out more about liquids, solids and gases.
By the end of the topic you'll be able to explain this diagram. What do you think is happening? How do the three states behave differently?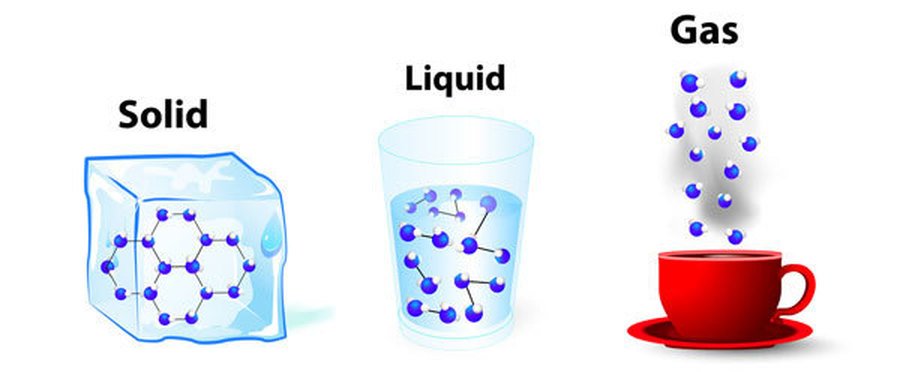 You can also find lots of information by visiting the BBC Bitesize website. (Click on the picture to follow the link.)
You can also find virtual experiments on the BBC Bitesize website. For example, test your knowledge about melting with this one:
Have a look at this clip. What can you find out about the different states of matter?
Remember that scientists ask lots of questions. They don't assume that something is true. This term we will be experimenting with liquids, solids and gases to find out how they can be used. We will be conducting fair tests and thinking as scientists.
Using what you already know can you answer this question.
Is custard a solid or a liquid? Why?
Watch this video clip. Will you change your mind?
One place where matter changes state is the water cycle. We'll be finding out about the water cycle. What do you already know? Can you explain the meaning of these words?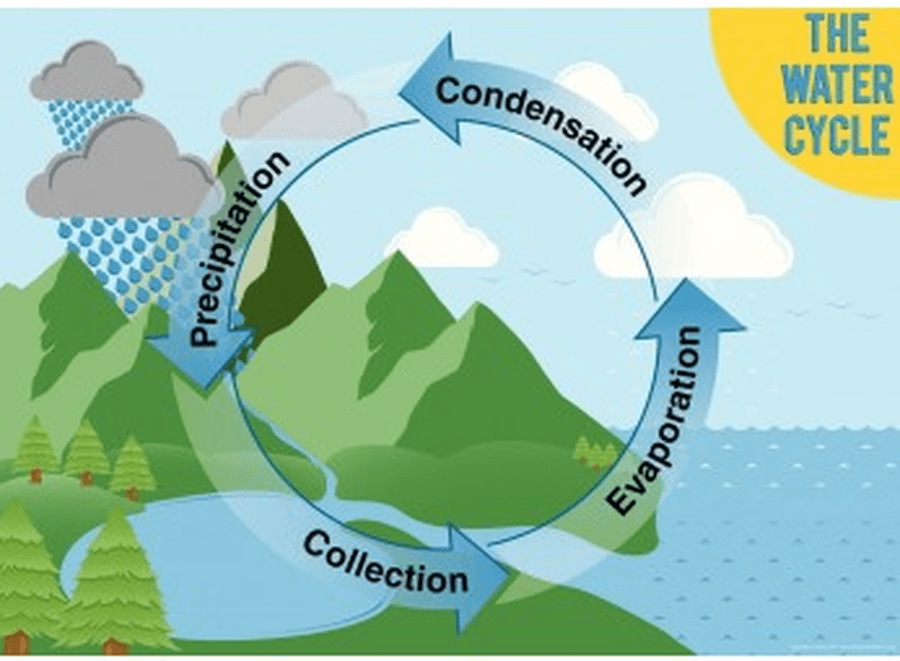 This might help you. You might also learn some more advanced vocabulary. Can you find out what precipitation and transpiration mean? Watch the video - why does it rain more in places with more trees?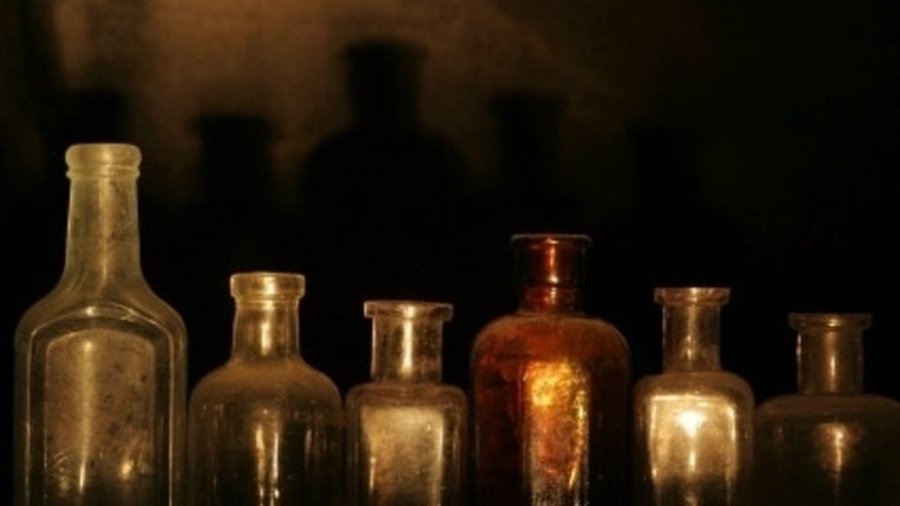 We won't just be thinking about science in our topic. We'll be creating some potion based art; thinking about potion bottles and inventing our own potions using our imaginations.
Think about potions in stories. What effect do they have?
Do you recognise this story?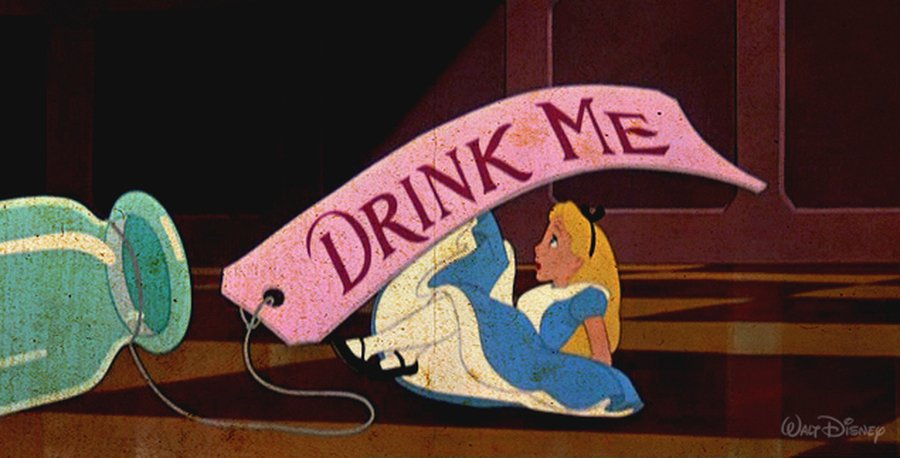 Alice wasn't very sensible drinking a potion when she didn't know what was in it. Do you know what happened when she did drink it?
Use your imagination: if you were going to invent a potion, what would you want it to do? It could shrink someone; it could make you invisible; it could allow you to fly...
What ideas can you come up with?
If you need some inspiration, click on the picture of Professor Snape's potion lab and pretend you're there!
We have already got lots of ideas for learning planned. However, we know that there are some thoughtful scientists in Y4 who will have their own questions about solids, liquids and gases. If you have any questions that you think would be interesting to answer in our lessons please complete the form below.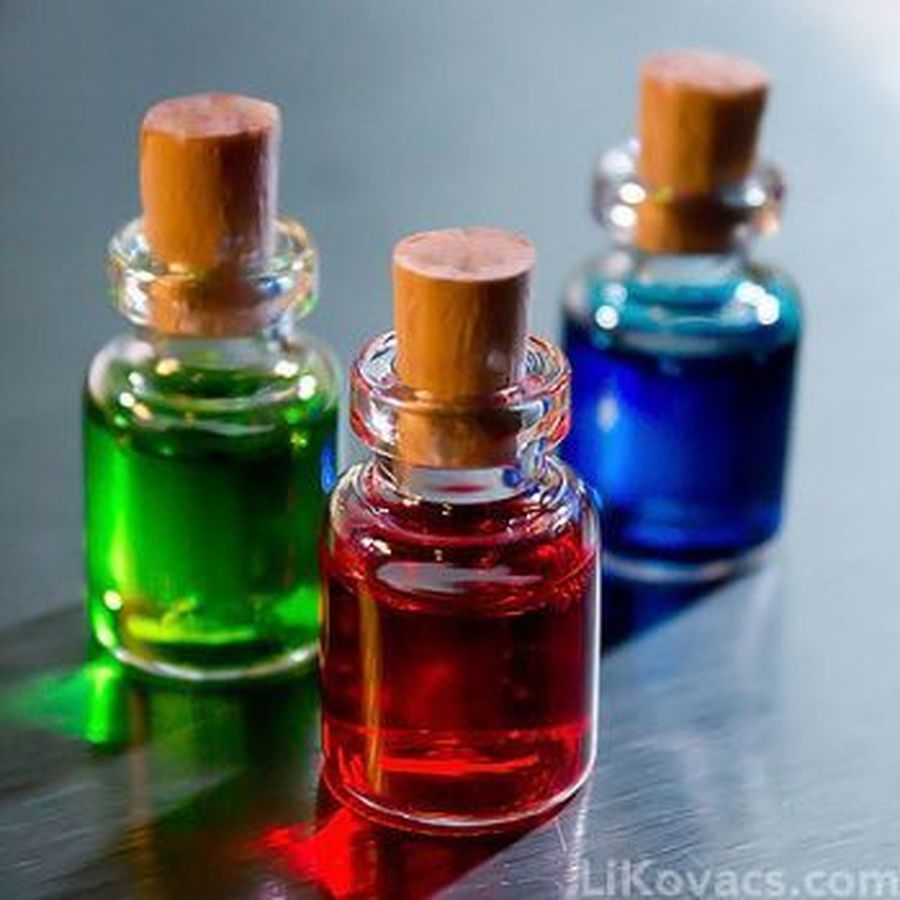 Why not test your knowledge about matter? Try out the quiz written by Evan in 3/4F.
Take a look below...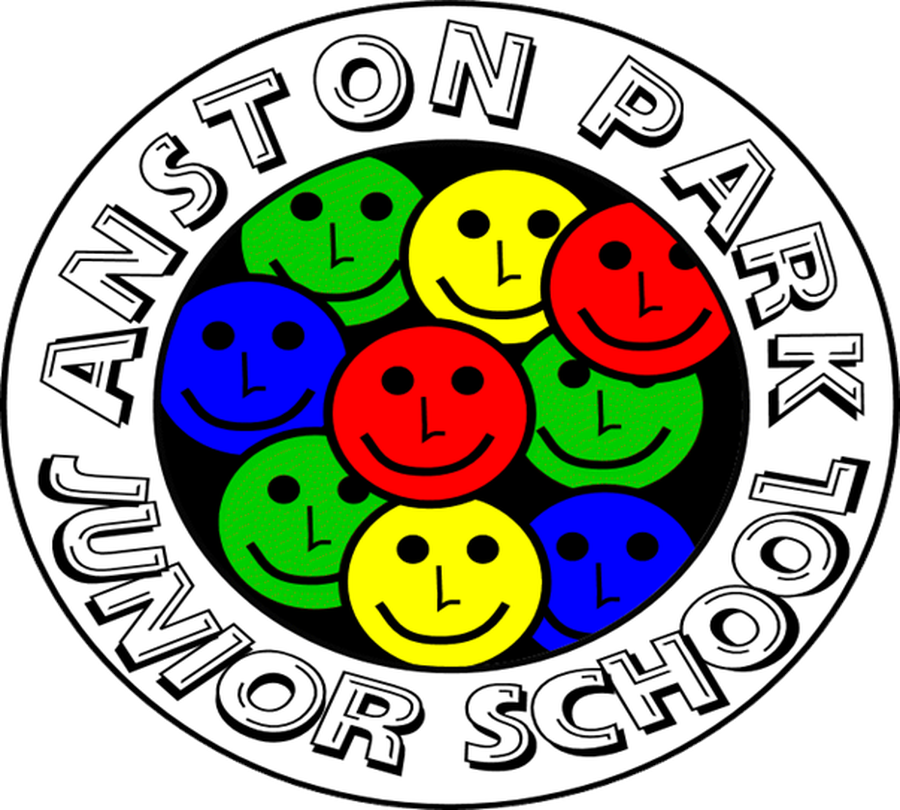 It is an expectation that each week all children read at least 3 times per week, practise their times tables and learn their new spelling rule(s).
Reading record books will be checked weekly. Maybe you will become one of Year 4's reading champions?

Times tables will be tested in school weekly, your child should know which times table they are working on. By the end of year 4, all children should be able to quickly recall times table facts up to 12 x 12.

Children will be taught new spelling rules every Friday. These will be taught in class and then a supporting sheet will be sent home that day. All information about the new rule will be explained on their spellings sheet. Please encourage your child to learn as many words as possible that follow the spelling rule so that they can apply this rule to a wide range of words. On the following Thursday, children will take part in a short spelling dictation which will check their understanding of the rule.
If you would like to take part in any other home learning activities please explore our homework menu. This is a list of topic related activities you can complete at home. Please encourage your child to share any home learning with us in school - we would love to share it with other children and display their efforts in school.
Our homework menu for the Autumn term is below.
Here is our long term plan for Novel Study and our topics for the year.
Other Useful Information
PE
All of Year 4 will have 2 PE sessions a week. One of which is likely to be with our sports coach - Mr Smith.
Please ensure that your child brings their PE kit in on a Monday and keeps it in school until Friday (when it will be sent home for washing etc). This is very important as sometimes timetables may need to be changed and PE sessions may be on alternative days.
Also, please consider what you send your child with for PE, particularly during winter months as we will continue to do PE outside whenever possible.
Please be reminded that no jewellery should be worn and earrings MUST be removed before PE by the child for any PE session. Long hair needs to be tied back.



USEFUL WEBSITES:
This website has a good range of free games to practise phonics and decoding skills.
http://www.sentenceplay.co.uk/
This has a good range of games which support your child's spelling and grammar skills.
https://www.activelearnprimary.co.uk/login?c=0
Bug Club is a fantastic website for reading – children have their own log in and their teacher will assign books or games to read and play - your child's log in details will be in their organisers
This is a fun and competitive way for your child to learn their times tables. Look out for new competitions and challenges. Try to top your class leader board.