Y5 Staff:
Miss A. Everington - 5E
Mr J. Mason - 5M
Mr W. Collington & Miss E. Mason - 5CM
Teaching Assistants: Mrs B.Khan & Mrs K.Cliff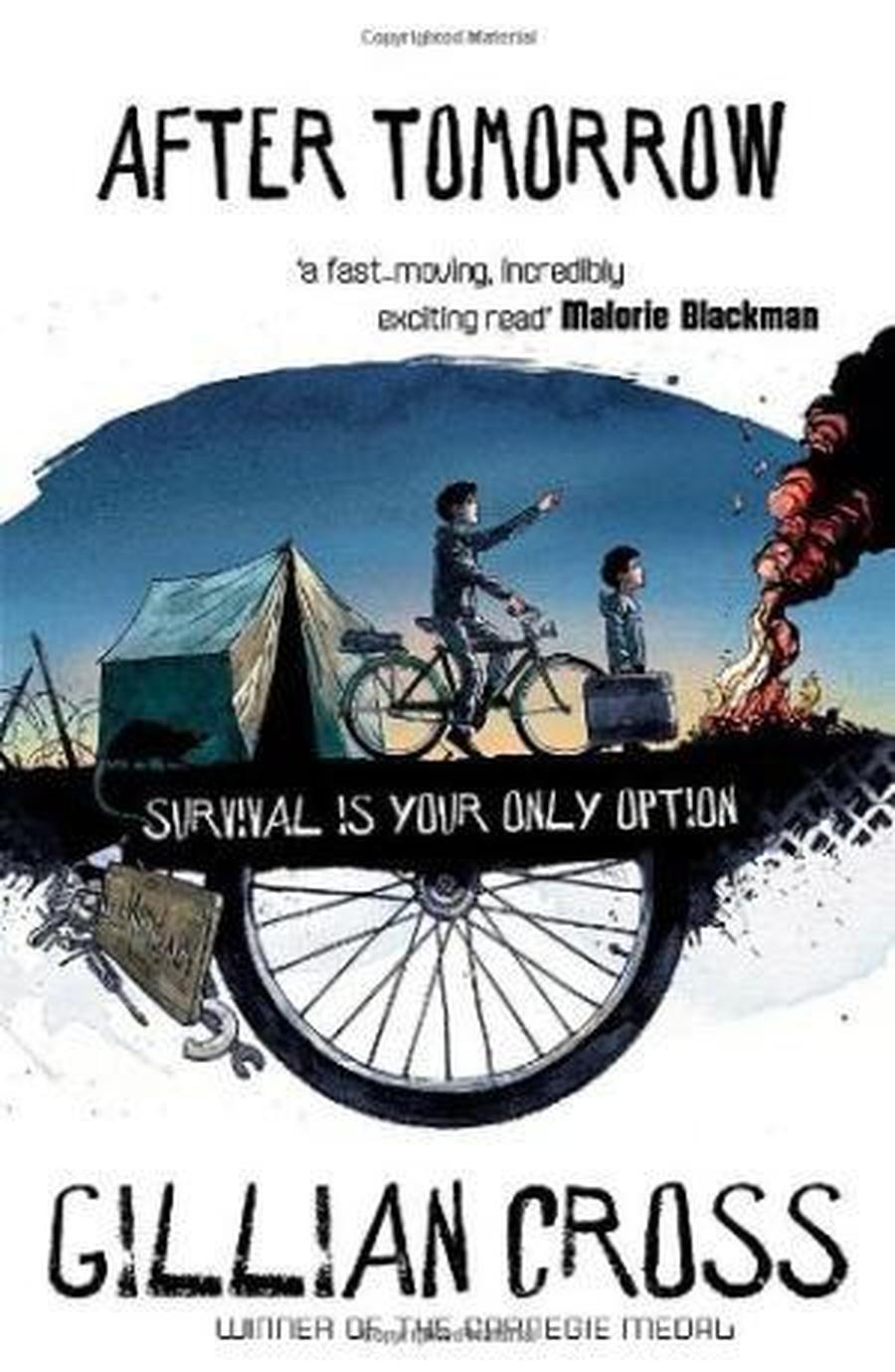 What if you woke up tomorrow and everything had changed?
Money is worthless.
Your friends are all gone.
Armed robbers roam the streets.
No one is safe.
For Matt and his little brother, Taco, that nightmare is a reality. Their only hope of survival is to escape through the Channel Tunnel. But danger waits on the other side... Stay or go. What would you do?
During the next half term, Year 5 will be studying the novel 'After Tomorrow' by Gillian Cross. This is a futuristic novel that tells the story of Matt and his family and their journey to France to escape their life in England following a national crisis.
Have you heard of Gillian Cross or read any of her other books? Some of you may recognise her from the well known 'Demon Headmaster' series. If you want to find out more, click the picture below.
Cornerstones Topic
This half term Year 5 will be studying the topic 'Natural Curiosities'!
We will become scientists as we study the many aspects of the curious natural world that we live in!
Our planet is populated with amazing places, plants and animals that have extraordinary life histories. Some have been perpetually surrounded by myth and misunderstanding, and some have only recently revealed their secrets. In this fascinating topic we will reveal the remarkable traits behind these wonders of the natural world.
This topic will see us encounter creatures and their life cycles as well as their habitats, adaptations and reproduction.
We will explore life on Earth with great knowledge and verve. Natural Curiosities is an engrossing topic that connects us with some of the most interesting animals on the planet.
What will we be learning as we explore the curious world of nature?
As geographers, we will explore the human and physical features of the worlds biomes, climate zones and vegetation belts and compare these to our local area.
As scientists, we will describe the differences in life cycles of mammals, amphibians, insects and birds and describe the life process of reproduction in some plants and animals.
As sportspeople, we will play basketball and tag rugby and practise sports hall athletics. We will apply appropriate techniques for the games we are playing, show fair play and sportsmanship and think about ways to differentiate a game using different resources.
As linguists, we will learn French names for body parts, days of the week and animals as well as being able to ask questions such as 'how old are you?'
As artists and designers we will explore sketch mapping techniques and pencil, pen and ink sketching to create detailed observational drawings.
As musicians, we will use and understand staff and other musical notations and listen to a range of music by a range of composers with attention to detail with increasing aural memory.
In PHSE, we will learn about political literacy and citizenship and consequences of inequality. This will involve learning about rights, rules and responsibilities, understand how the media presents information and look at inequalities across the globe.
During RE lessons, we will explore the ways Christians use the Bible to shape their values and behaviour, explore the teachings of Bible stories and look at the Bible's world-wide impact and how it influences the Christian community, family and individual life.
In computing, we will use green screening to record a weather forcast, using multimedia programs to create a piece of music and use research skills online to check and present information.
Below are Year 5's long term and medium term plans for the foundation subjects. These show the topics covered throughout the year and experiences we aim to provide for the children (visits subject to change depending on availability/cost).
The medium term plan for our current topic gives an overview of learning outcomes covered across the curriculum. We aim to teach as much of this as possible, however, there may be some days/weeks where time will be restricted due to other events happening in school. The activities planned aim to engage children and allow them to experience a broad and balanced curriculum alongside teaching skills linked to the foundation subjects (see wider curriculum pages for more information).
Future Visits/Activities
A visit is currently being organised for Year 5 in Spring Half Term Two.
A letter will be sent out giving plenty of notice for dates, times and payments. Please keep a look out for this.
Thank you for all your continued support so far this year.
See below for some photos from our visits so far.
During Autumn Term One, Year 5 have been lucky enough to participate in an Ancient Egyptian Day in school and visited Rackford Meadows for some fantastic outdoor activities. Please have a look at our photo galleries to see what we got up to!