Y5 Staff:
Miss A. Everington - 5E
Miss R. Smith - 5S
Miss C. Butler - 5B
Teaching Assistants: Miss Coates & Mrs Bennett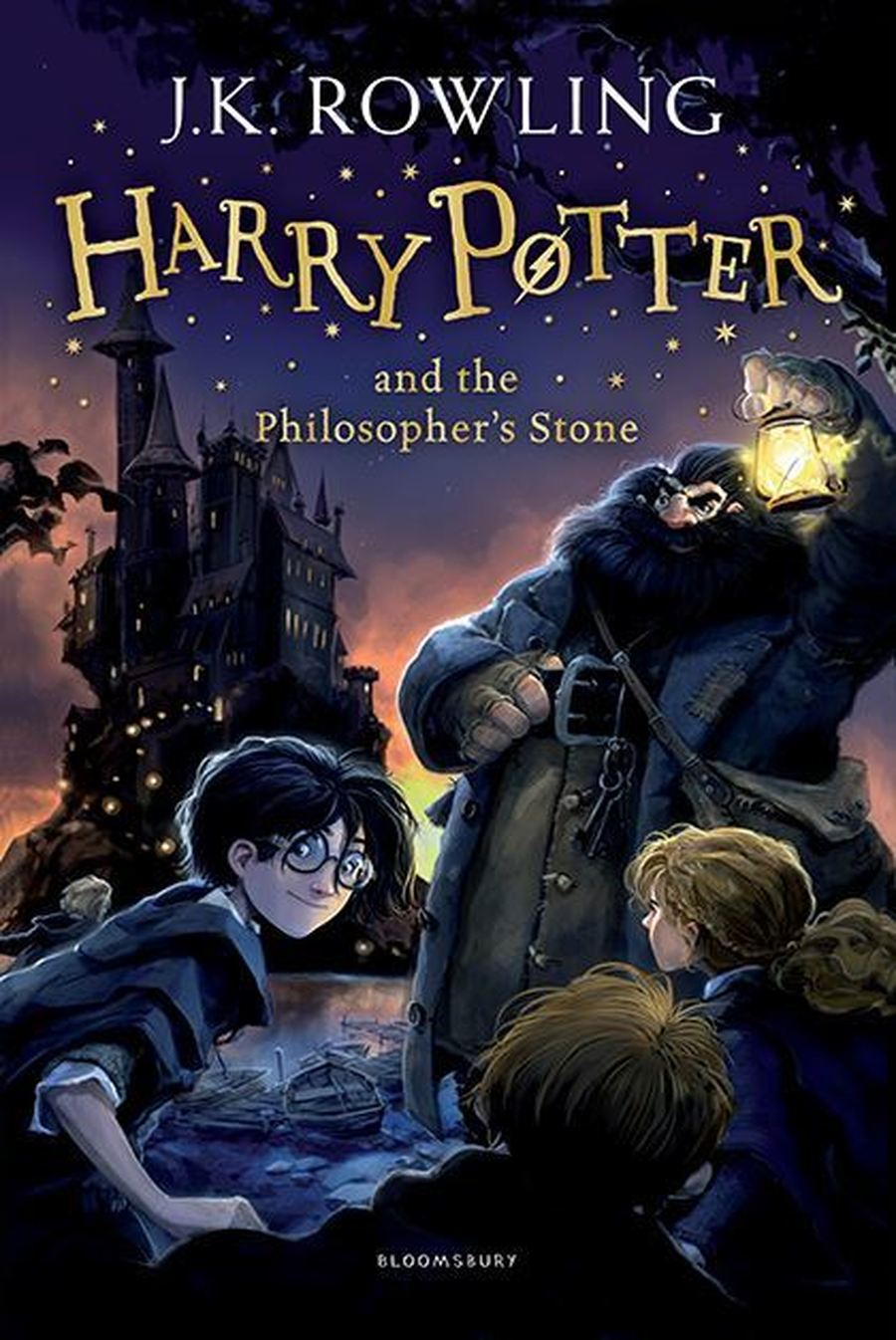 Turning the envelope over, his hand trembling, Harry saw a purple wax seal bearing a coat of arms; a lion, an eagle, a badger and a snake surrounding a large letter 'H'...
During the summer term Y5 will be studying the book 'Harry Potter and the Philosopher's Stone' by J.K Rowling.
J.K Rowling came up with the idea for Harry Potter whilst on a delayed train from Manchester to London and after several years of writing and appealing to book publishers the magical wizarding world of Harry Potter was born!
Want to delve deeper in the world of Harry Potter? Click on the image below to visit the Pottermore website to discover more...
Cornerstones Topic
This half term Year 5's Cornerstones topic will be 'Alchemy Island'!
It's time to suspend your belief and open your mind. We're going on a magical journey to Alchemy Island!
Can you find the gold hidden deep in the Island's mysterious landscape? The only way is to study the map, unravel the riddle and begin your adventure.
On the way you must do all you can to learn about gold and master the ancient art of alchemy. Be creative and try to impress the Island's team of ace alchemists! Will they praise your scientific expertise?
What if there were a video game version of Alchemy Island? Could you compose a stunning soundtrack to bring this mysterious landscape to life?
You've got your map, co-ordinates and everything else you need to make your way across Alchemy Island. Don't forget to pack your imagination!
Got your suitcase ready? Then let the journey begin...
And what will we be learning along our mysterious journey across Alchemy Island?
As technicians, we will be learning to design, write and debug programs using a range of different software.
As designers, we will learn about and use electrical systems in products and research, develop and design products that are fit for purpose.
As geographers, we will learn about aspects of physical geography such as climate zones, biomes, vegetation belts, rivers, mountains, volcanos and earthquakes and the water cycle as well as use the eight points of a compass, grid references and keys and symbols to support our map work.
As musicians, we will compose music for different purposes, play instruments with accuracy, control, fluency and expression, use and understand musical notation and listen to a wide range of musical pieces.
As scientists, we will compare and group materials based on their properties, use knowledge of solids, liquids and gases, look at reversible and irreversible changes and plan, record and present a range of scientific enquiries.
Below are Year 5's long term and medium term plans for the foundation subjects. These show the topics covered throughout the year and experiences we aim to provide for the children (visits subject to change depending on availability/cost).
The medium term plan for our current cornerstones topic gives an overview of learning outcomes covered across the curriculum. We aim to teach as much of this as possible, however, there may be some days/weeks where time will be restricted due to other events happening in school. The activities planned aim to engage children and allow them to experience a broad and balanced curriculum alongside teaching skills linked to the foundation subjects (see wider curriculum pages for more information).
Future Visits/Activities
We will aim as far as possible to give plenty of notice of any future planned visits or activities in school which may involve dressing up etc. Letters will be sent home to inform you of these events and we will keep this webpage updated as much as possible with any details.
Homework
We expect children to read at least 3x a week – please ensure your child brings their reading diary to school everyday as they will be checked each morning. If your child has read at home and it is recorded and dated in their reading diary this will help them achieve their reading certificates - for every 15 reads that are dated and signed by an adults your child will earn a certificate, on this certificate could be a potential winning QR code and they could win an opportunity to choose a prize!
Look out for the weekly spellings sheet on a Friday – children will practise these at school and will need to hand their practice sheet in when they complete a spell check on a Thursday.
Practise times tables - we expect the children to be learning their times tables several times each week. Children need to know all of their multiplication and the related division facts up to 12 X 12 as they help unlock a lot of other learning in maths. Check your child's reading diary for their Times Table Rock Stars Log in (see link at the bottom of the page for the website) - will you get onto the leader board? If they play the 'garage' section of TT Rockstars then the times tables are set alongside the tables they are practising in school.
Children can also choose to complete homework from our 'Alchemy Island' homework menu. This is optional however, it will be enjoyable for the children and it will allow them to take their learning further and share it with you at home. Once any tasks have been completed please bring them into school and we will do our best to display as many of them as possible.
We would love to see how creative you can be and display your hard work for all to see.
On Friday 11th November 2017, Y5 spent the day with some very special historical visitors.
We all met Alice and Jack; a Tudor lady and gentleman who taught us about many aspect of Tudor life. We collected plague remedies from a Tudor doctor, attended a Tudor courtroom, experienced life for children at school - including writing with ink and a quill and speaking Latin - and even took part in a traditional Tudor banquet! We rounded the day off with a performance of a Tudor traveller and some traditional dancing. A fantastic day was had by all.
See above for some pictures from our day.
Thank you all for the fantastic work and effort that was put into the children's amazing costumes!
PE
All of the Year 5 classes have PE sessions each week, one of which will be with our sports coach; Mr Smith. The days which these lessons take place can change depending on the weather so please ensure your child has their full PE kit in school all week. Please note that even during the winter we may deliver some PE sessions outside so it is important that children have all the kit listed below in school every day.
Indoor Kit = plain white t-shirt, black shorts and suitable shoes (pumps or trainers). No football shirts or strips please.
Outdoor Kit = plain tracksuit bottoms and warm jacket and shoes suitable for all weathers (trainers)
Please be reminded that no jewellery should be worn and earrings MUST be removed by the child for any PE session. Long hair needs to be tied back.
All children in school will be taking part in the '1km a day' challenge. Each day, every class will run the equivalent of 1km within our school grounds - we are currently running 8.5 laps of our school playground. We aim to improve our stamina and resilience for running by timing ourselves and working on our own personal bests!
For more information on this initiative please visit the following website:
https://www.yorkshiresport.org/what-we-do/in-education/1k-a-day/
USEFUL WEBSITES:
http://www.sentenceplay.co.uk/
This has a good range of games which support your child's spelling and grammar skills.
https://www.activelearnprimary.co.uk/login?c=0
Bug Club is a fantastic website for reading – children have their own log in and their teacher will assign books or games to read and play - your child's log in details will be in their organisers before the end of the first week back!
This is a fun and competitive way for your child to learn their times tables. Look out for new competitions and challenges! All children will have their log ins given to them before the end of the first week back, just in case any have been lost!