Y5 Staff:
Miss A. Everington - 5E
Miss R. Smith - 5S
Miss C. Butler - 5B
Teaching Assistants: Miss Coates & Mrs Bennett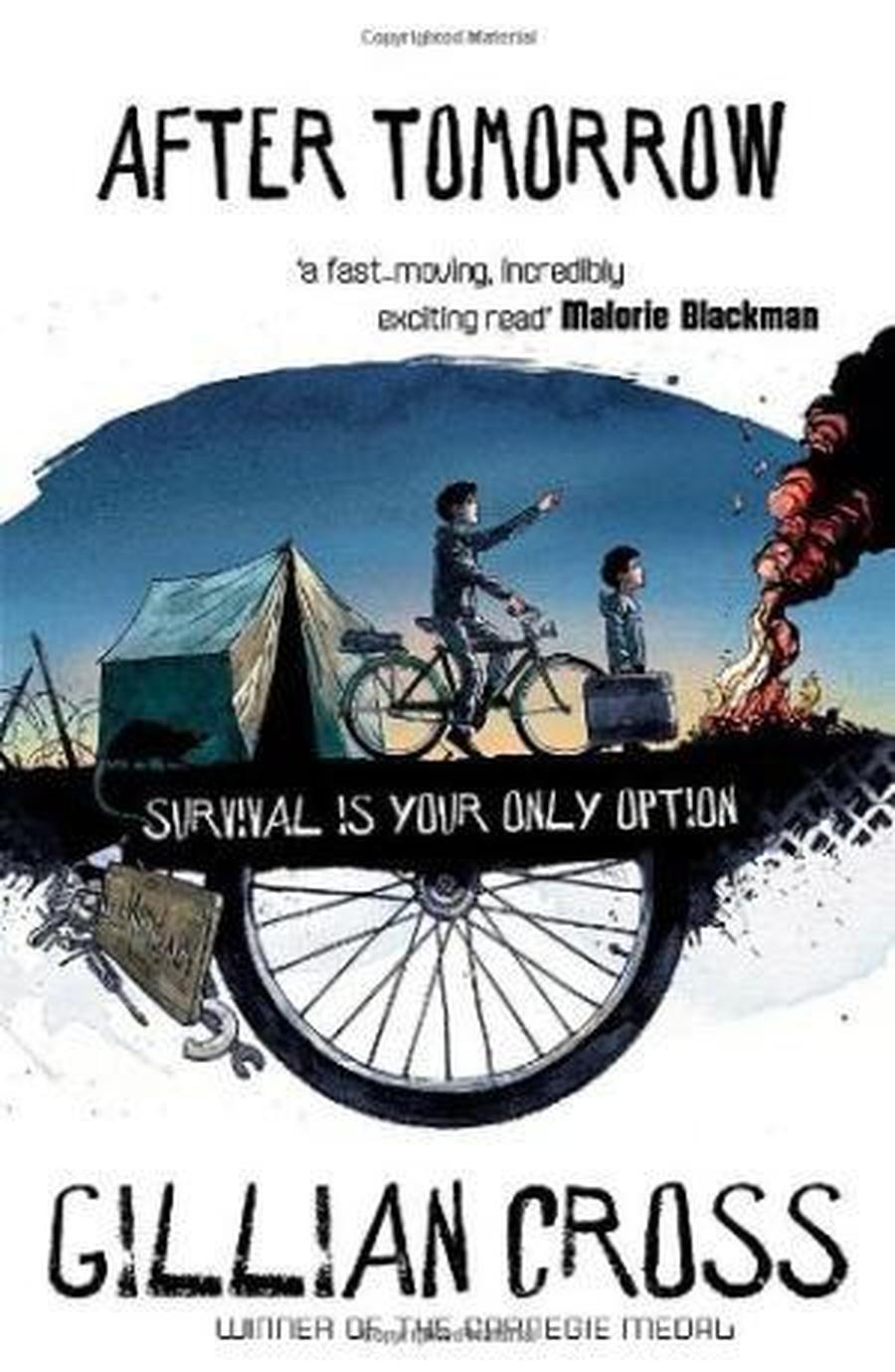 Could you survive as a refugee?
What if you woke up tomorrow and everything had changed?
Money is worthless. Your friends are gone.
Armed robbers roam the streets.
No one is safe.
During the Spring term Y5 will be studying the book 'After Tomorrow' by Gillian Cross.
Look at the front cover - what clues can you spot about the plot of the book?
Maybe you have seen some news stories that link to the key themes and events in the book.
If you would like to find out more about the author - Gillian Cross - then click this link to visit her website
http://www.gillian-cross.co.uk/
Make sure you keep visiting this page to find out more about the book!
Cornerstones Topic
This half term Year 5's Cornerstones topic will be 'Gallery Rebels'
Colours collide, melting together on the canvas; an impression of light, a rage of red, a lobster perched on a telephone... Come and find out about the bizarre and eccentric minds of the gallery rebels!
Art can be an act of rebellion. Can you change the world with a paintbrush, a thought or an idea?
Dream the dream - or show us your nightmares! What do you see? Watches melting? Wheels spinning? A shark in a box? Can you express yourself without using words? Well, a picture paints a thousand of them!
Try your hand at a 'Damien Hirst' sculpture, exploring the weird and wonderful to create a curious treasure for the next generation.
Take up your arms and fight for the cause... Paintbrushes and sketch books at the ready - let's make art!
Maybe you could take a virtual tour through some of the worlds most famous art galleries? Click the links to investigate
https://www.nationalgallery.org.uk/visiting/virtual-tours
https://www.eyerevolution.co.uk/virtual-tours/tate-modern/
Below are Year 5's long term and medium term plans for the foundation subjects. These show the topics covered throughout the year and experiences we aim to provide for the children (visits subject to change depending on availability/cost).
The medium term plan for our current cornerstones topic gives an overview of learning outcomes covered across the curriculum. We aim to teach as much of this as possible, however, there may be some days/weeks where time will be restricted due to other events happening in school. The activities planned aim to engage children and allow them to experience a broad and balanced curriculum alongside teaching skills linked to the foundation subjects (see wider curriculum pages for more information).
On Friday 11th November 2017, Y5 spent the day with some very special historical visitors.
We all met Alice and Jack; a Tudor lady and gentleman who taught us about many aspect of Tudor life. We collected plague remedies from a Tudor doctor, attended a Tudor courtroom, experienced life for children at school - including writing with ink and a quill and speaking Latin - and even took part in a traditional Tudor banquet! We rounded the day off with a performance of a Tudor traveller and some traditional dancing. A fantastic day was had by all.
See above for some pictures from our day.
Thank you all for the fantastic work and effort that was put into the children's amazing costumes!
Future Visits/Activities
We will aim as far as possible to give plenty of notice of any future planned visits or activities in school which may involve dressing up etc. Letters will be sent home to inform you of these events and we will keep this webpage updated as much as possible with any details.