Y5 Staff:
Mrs Dunsdon - 5E
Mr W.Collington and Ms L Dutton - 5M
Miss E. Mason and Mrs L.Kohut - 5CM
Teaching Assistants: Mrs K.Cliff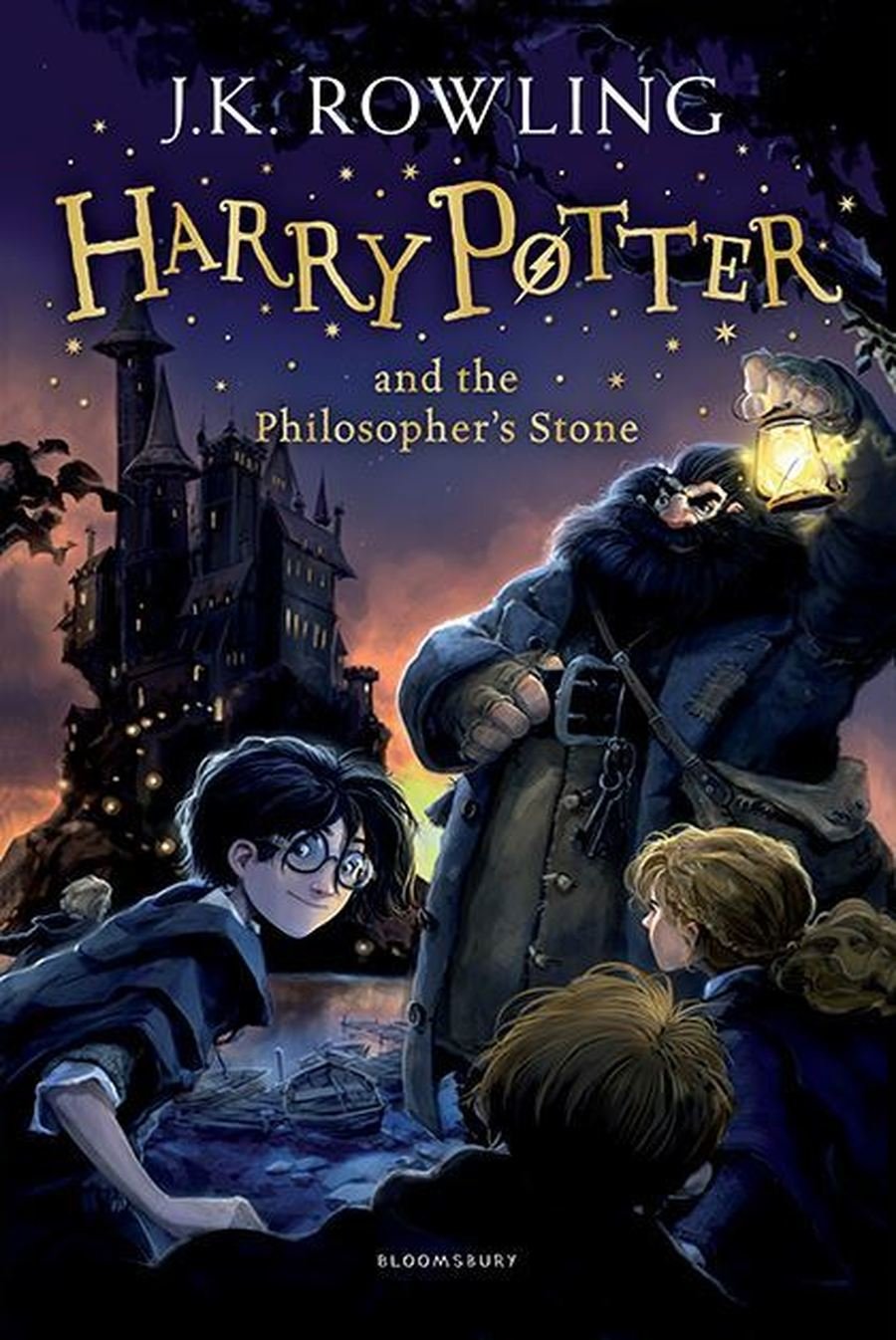 When mysterious letters start arriving on his doorstep, Harry Potter has never heard of Hogwarts School of Witchcraft and Wizardry.
They are swiftly confiscated by his aunt and uncle.
Then, on Harry's eleventh birthday, a strange man bursts in with some important news: Harry Potter is a wizard and has been awarded a place to study at Hogwarts.
And so the first of the Harry Potter adventures is set to begin.
During the next half term, Year 5 will be studying the novel 'Harry Potter and the Philosopher's Stone' by J. K. Rowling.
Have you read any of the other books in the Harry Potter series or watched any of the blockbuster films?
If you want to find out more, click the picture below.
Summer 2 Topic
This half term Year 5 will be studying the topic 'Stargazers'
Journey through space, the final frontier...
Navigate beyond the Sun; the magnificent, blazing star at the centre of our Solar System!
Investigate the eight planets - Mercury, Venus, Earth, Jupiter, Saturn, Uranus and Neptune. Take a look at the Moon, a celestial body that orbits Earth.
Programme a 'rover' to traverse a lunar landscape and work scientifically to investigate gravity, and what happens when there is none! Compare the time of day at different places on the Earth and use GPS satellite navigation systems to track hidden treasure! Get in a spin making simple models of the Solar System and listen to the haunting sounds of space-themed songs.
Then it's three, two, one... BLAST OFF! Build and launch a rocket for an important test mission.
Exploring space is probably the greatest adventure that humankind has ever undertaken. Are we alone or are there other life forms out there?
What will we be learning as we disappear into the cosmic world beyond the Earth?
As scientists, we will describe the movements of Earth, moon and other planets in our solar system and use the idea of the Earth's rotation to explain day and night and how the sun appears to move across the sky.
As sportspeople, we will play cricket, tennis and take part in athletic activities. We will think about the techniques we need to play effectively as part of a team, in particular our batting and fielding techniques. In athletics we will think about running a variety of distances, try out hurdles, demonstrate accuracy in throwing activities and demonstrate control in take-off and landing when jumping. Through these activities we will compete with others and look at how to improve our personal bests.
As linguists, we will learn how to say days of the week and months of the year in French as well as continue to master basic conversations and classroom instructions. We will also revisit a lot of the vocabulary we have learnt this year to help us become more fluent.
As musicians, we will play and perform in solo and ensemble contexts using voices and musical instruments. We will look at ways to develop and improve our accuracy, fluency, control and expression.
In PHSE, we will learn about lifestyles and cultures. We will recognise how to understand, value and be proud of ourselves as individuals as well as value and respect others. We will look at what is meant by a healthy lifestyle and how to question our own and others lifestyles. We will also explore the importance of self-image.
During RE lessons, we will explore the importance of the Mosque in the Islamic faith.
In computing, we will be continuing to consolidate our work on programming by learning to combine start and click events, make objects move when keys or buttons are pressed, using sequences and conditional statements to control events on screen.
Below are Year 5's long term and medium term plans for the foundation subjects. These show the topics covered throughout the year and experiences we aim to provide for the children (visits subject to change depending on availability/cost).
The medium term plan for our current topic gives an overview of learning outcomes covered across the curriculum. We aim to teach as much of this as possible, however, there may be some days/weeks where time will be restricted due to other events happening in school. The activities planned aim to engage children and allow them to experience a broad and balanced curriculum alongside teaching skills linked to the foundation subjects (see wider curriculum pages for more information).
Future Visits/Activities
Year 5 will be taking part in their very own Hogwarts Sorting Ceremony on Tuesday 11th June (please note the amended date from Monday 10th June). This will take place in school during normal school hours.
Please see the attached letter below for more information.
Children are welcome to dress up in their best wizarding outfits if they wish to.
During this year, Year 5 have been lucky enough to participate in an Ancient Egyptian Day in school and visited Rackford Meadows for some fantastic outdoor activities as well as visited Kelham Island Musuem, the village of Eyam and Grimm & Co in Rotherham! Please have a look at our photo galleries to see what we got up to!
Homework
We expect children to read at least 3x a week – please ensure your child brings their reading diary to school everyday as they will be checked each morning and any adult who reads with your child in school will record it in their reading diary. If your child has read at home and it is recorded and dated in their reading diary this will help them achieve their reading certificates - for every 15 reads that are dated and signed by an adults your child will earn a certificate, on this certificate there could be an opportunity to choose a prize!
Look out for the weekly spellings sheet on a Friday – children will practise these at school and will need to hand their practice sheet in when they complete a spell check on a Thursday. Don't forget to access Spelling Shed as well to practice (see below)!
Practise times tables - we expect the children to be learning their times tables several times each week. Children need to know all of their multiplication and the related division facts up to 12 X 12 as they help unlock a lot of other learning in maths. Check your child's reading diary for their Times Table Rock Stars Log in (see link at the bottom of the page for the website) - will you get onto the leader board? If they play the 'garage' section of TT Rockstars then the times tables are set alongside the tables they are practising in school.
Children can also choose to complete homework from our 'Stargazers' homework menu. This is optional however, it will be enjoyable for the children and it will allow them to take their learning further and share it with you at home. Once any tasks have been completed please bring them into school and we will do our best to display as many of them as possible.
We would love to see how creative you can be and display your hard work for all to see.
PE
All of the Year 5 classes have PE sessions each week, one of which is likely to be with our sports coach; Mr Smith. The days which these lessons take place can change depending on the weather so please ensure your child has their full PE kit in school all week. Please note that even during the winter we may deliver some PE sessions outside so it is important that children have all the kit listed below in school every day.
Indoor Kit = plain white t-shirt, black shorts and suitable shoes (pumps or trainers). No football shirts or strips please.
Outdoor Kit = plain tracksuit bottoms and warm jacket and shoes suitable for all weathers (trainers)
Please be reminded that no jewellery should be worn and earrings MUST be removed by the child for any PE session. Long hair needs to be tied back.
USEFUL WEBSITES:
This is a fun and competitive way for your child to learn their times tables. Look out for new competitions and challenges! All children will have their log ins given to them before the end of the first week back, just in case any have been lost!
https://play.spellingshed.com/#/login
All children have a log in for spelling shed. Every week, their assigned spelling rule and list will be put onto the website so your child can practice their allocated spellings. We encourage children to access this site at least once or twice a week, they also have an opportunity to practice on Spelling Shed once a week in school too.
If your or your child are struggling to access any of these websites please do not hesitate to contact your child's class teacher who will be able to support you.