Welcome back to Autumn Term!
Welcome back! We hope you've had a lovely summer holiday. We can't wait to get started.
Here, you should find all the information needed about life in Y6. Have a look around!
If not, or if you have any queries, please don't hesitate to speak to the class teacher either in a morning before or after school. Alternatively, you can contact school via email: enquiries@anstonparkjuniors.co.uk

Teachers

Mr Collington - 6C

Miss Martin - 6M

Mrs Corbiere (Maths and Reading) - 6C

Teaching Assistants

Mrs Bloomfield

Mr Constantinuo
Over the year, we will be listening to and sharing a range of different class novels.
We are currently reading:
Wonder by R.J. Plalacio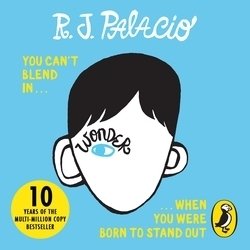 We have also read:
Flotsam by David Wiesner
Below is our long term plan for the foundation subjects. This shows the topics that will we cover across the different half terms as well as the different books we will be reading as our class novels.
Below, you will find more information about the key questions we will be answering this term across the different subjects. As well as key vocabulary, content and useful links.
Geography - South America: The Amazon
During this unit, we will:
Build on our learning about the Amazon region in Year 5 by looking more closely at what it is like to live in the area, as well as how it is being damaged and what we can do to protect it.
Extend their knowledge and understanding beyond their local area to include South America.
Develop their use of geographical knowledge, understanding and skills to enhance their locational and place knowledge.
Locate the world's countries using maps, and concentrate on their environmental regions, key physical and human characteristics, countries and major cities.
Understand geographical similarities and differences through the study of human and physical geography of a region in South
America.
Describe and understand key aspects of physical and human geography.
Use maps, atlases, globes and digital/ computing mapping to locate countries and describe features studied.
Let's think like geographers:
How do animals adapt to their habitat?
Why do communities change over time?
How is human activity influenced by the weather and climate?
What are the advantages and disadvantages of deforestation?
If I wanted to research a distant city such as Manaus, how could I go about doing this? (Think about primary and secondary sources)
Useful links:
https://www.bbc.co.uk/bitesize/articles/zvvmjhv
https://www.wwf.org.uk/learn/fascinating-facts/amazon
https://www.dkfindout.com/uk/animals-and-nature/habitats-and-ecosystems/amazon-rainforest/
As we will also be visiting Whitby this term for our residential, we will be looking at coasts: how they are formed, their features, how such areas are used and how these uses have changed overtime, as well as coastal erosion.
space
Science - Classifying Living Things
During this unit, we will:
Build on our learning about grouping living things in Year 4 by looking at the classification system in more detail. The unit is divided into two parts. First, we will revisit our knowledge of classification and creating keys, before developing this by looking at fungi and bacteria. We will also look at the work of Carl Linnaeus, the scientists who made important the function of naming and classifying to 'identify' organisms.
Give reasons for classifying plants and animals based on specific characteristics.
Describe how living things are classified into broad groups according to common observable characteristics and based on similarities and differences, including microorganisms, plants and animals.
Identify scientific evidence that has been used to support or refute ideas or arguments.
Plan different types of scientific enquiries to answer questions, including recognising and controlling variables where necessary.
Report and present findings from enquiries, including conclusions, causal relationships and explanations of and degree of trust in results, in oral and written forms, such as displays and presentations.
Let's think like scientists:
You have found a plant that you don't recognise. What could you do to try and name it?
Are trees plants? How can you tell?
Why is bacteria sometimes good and sometimes bad?
If you leave bread out, why does it get mould on it? What is mould?
What has yeast it it and how does it work?
Useful links:
https://www.bbc.co.uk/bitesize/topics/z484382/articles/z3nbcwx#:~:text=Vertebrates%20and%20invertebrates%20are%20divided,(like%20slugs%20and%20squids).
https://www.dkfindout.com/uk/science/famous-scientists/carl-linnaeus/
space
Design and Technology - Textiles: Comparing Different Fabrics and Shapes
During this unit, we will:
Learn how products e.g. bags are designed for different purposes and people, as well as thinking about a wide range of needs e.g. appearance, safety, comfort, practicality and size are addressed by designers during the process. We will learn about making accurate patterns/templates and detailed working drawings and develop making and finishing skills to enhance the quality of our bags. We will also learn to evaluate our products critically against design criteria and identify what to do to improve them.
space
Computing -
During this unit, we will:
space
PSHE -The Caring School and Growing Up -Relationships
During this unit, we will look at answering the following questions:
How can we make this a happy place for everyone to work and play?

Who am I close to? How has my network changed?

What makes a good friend? How can a good friendship make us feel?

How am I different to my friends?

What do we mean by 'going out' with someone?


What is 'not ok' in a relationship?

What are potential risks to an online friendship?

Who / where can you go to for help if you feel unsafe?

How does someone commit to another in a relationship?
space
RE - Christian Aid and Islamic Relief - Can They Change The World?
During this unit, we will:
Gain a rich knowledge of the work of two faith based charities, learning about the ways in which the charities express the religious beliefs in justice, compassion and community.
Identify some beliefs about why the world is not always a good place and how faith can make a difference.

Make links between religious beliefs and teachings and why people try to make the world a better place.

Make simple links between teachings about how to live and ways in which people try to make the world a better place.

Describe examples of how charities make the world a better place.

Make links between some commands for living for the good of all from religious traditions, non-religious worldviews and pupils' own
ideas.
Express our own ideas about the best ways to make the world a better place, making links with religious ideas studied, giving
good reasons for their views.

space
French - Do You Have a Pet?
By the end of this unit, we will be able to:
Know the nouns and indefinite articles for 8 common pets.
Ask somebody if they have a pet and give an answer back.
Say in French what pet we have/do not have and give our pet's name.
Start to use the simple conjunctions et (and) and mais (but) to make more complex and interesting sentences.
As part of our wider curriculum, children can also choose to complete homework from our homework menu (see below). This is optional, however, it will be enjoyable for the children and it will allow them to take their learning further and share it with you at home. Once any tasks have been completed please bring them into school and we will do our best to display as many of them as possible.
We would love to see how creative you can be and display your hard work for all to see.
Reading is an essential part of the curriculum and opens up many other curriculum areas. We expect children to read at least three times a week at home. Some children may choose to read independently, which is completely fine, but it is also helpful for adults to check children understand the vocabulary within the text and understand the content of what they are reading.
Children need to spend time at home practising their times tables. In Y6, children need to have rapid recall of all times table facts up to 12x12 as well as associated division facts (e.g. 5x6=30 so 30÷6=5). Children can prepare for the times table challenge and aim to achieve their best times. Don't forget to visit the Times Tables Rock Stars website to help them practise their tables and earn coins to promote their band! It is their challenge this year to top the leader board and help their band to win the Battle of the Bands.
Look out for the weekly spellings that will be set on Spelling Shed on a Monday – children will practise throughout the week at school. Children have access to Spelling Shed which allows them to practise their assigned weekly spellings and also the KS2 compulsory spelling lists.
https://www.edshed.com/en-gb/login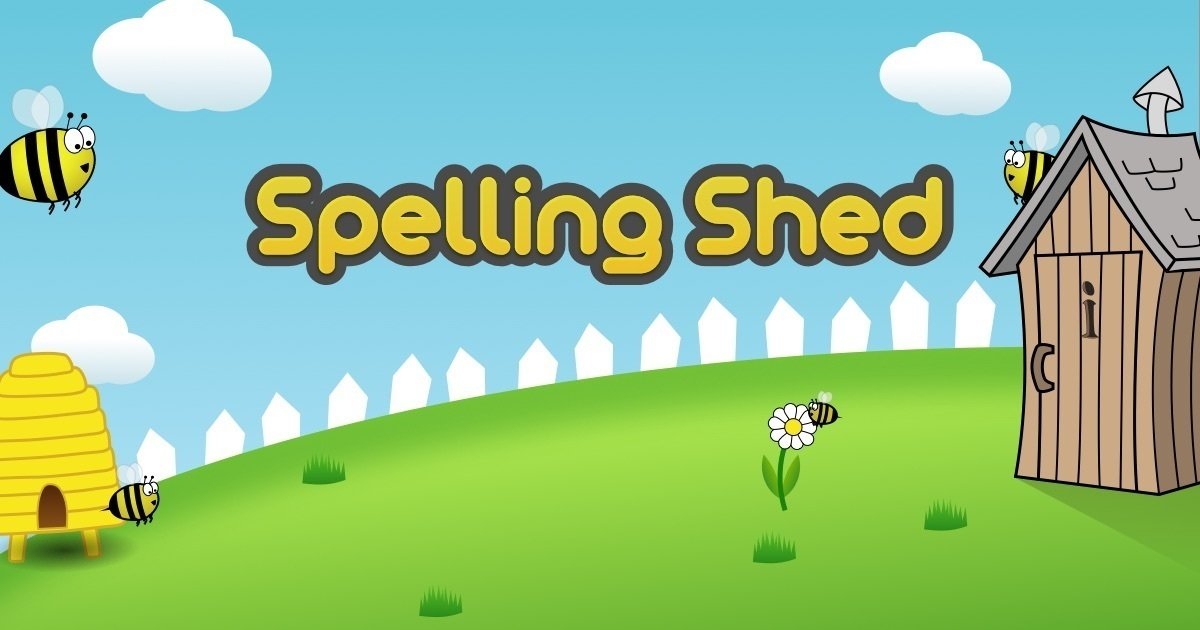 Another set of important spellings which will inevitably help children with their writing is the Y5/6 Statutory word list. It would be great if children could also spend time practising these.
Both classes have P.E. on a Monday and Thursday afternoon.
However, there may be changes to the above days some weeks so please ensure your child has their full P.E. kit in school all week.
Indoor Kit = white t-shirt or polo shirt (no football shirts), black shorts and suitable shoes (pumps or trainers)
Outdoor Kit = black tracksuit bottoms and warm jacket and shoes suitable for the outdoors (trainers)
During the winter months, children may still complete P.E. lessons outside so it is recommended that children bring kit suitable for both indoor and outdoor activities wherever possible.
Please remember that no jewellery should be worn and earrings MUST be removed by children for any PE session. Long hair needs to be tied back. Also, no football shirts should be worn for P.E.