Maths
Subject Leader: Mrs Corbiere
There have been a series of updates to maths over the last few years to ensure that we are meeting the expectations of the new mathematical curriculum. The calculation policy has been refined to ensure that there is progression in the four methods and enable children to be Secondary Ready. Children will be encouraged to work through the stages of methods at their own pace and could be at different stages in different methods. The school will aim to get children to stage 6 in all of the methods before they begin their next stage of education, but we fully accept that some children will have preferred methods that they prefer to work with. The children will be able to use these methods as long as they are 100% accurate when using them.
Below is a parent friendly overview of the methods your child will be taught in school. Again, this is a working document and will be refined and reviewed at the end of the academic year.
Here is a copy of the national curriculum for maths so that you can see what your child will be expected to know by the end of each year group.
How do we teach maths?
Over the last few years, the school has made changes in the way we teach maths.
One of the ways in which we have changed maths is that we have introduced an Arithmetic part to the maths lesson. This is aimed at improving the basic skills of pupils and improving their rapid recall of number facts by applying a range of mental strategies to help. The children learn a strategy throughout the week based on their gaps. The teacher models the strategy, the children complete a range of questions and then the teacher checks that they can apply/ recall it by asking quick fire questions. The children understand the importance of these sessions and know that they help them with their maths lessons.
The school have recently introduced a Times Table Rockstars part to their Maths lessons. Children are given 3 minutes to complete 60 questions linked to a times table/s they are working on. The challenge is to complete the sheet as quickly as they can and gain the coveted Rock Hero status. You can help your child by encouraging them to play at home on the website on the Garage section as hey can practise the times table they are working on in school. The website automatically adjusts the tables that are tested based on an online baseline assessment and continually adjusts based on what your children get right and wrong.
The school are continuing to develop a mastery approach to the teaching of maths. This involves the children being exposed to teaching that develops a deep understanding of mathematical concepts through the use of practical apparatus and uses visual representations to support them (CPA model of teaching). The children are encouraged to think deeply about concepts and make connections which are guided by the teachers. The learning is interlinked across the learning journey and they see the concepts in a variety of contexts (conceptual variation) which enable children to 'master' their mathematical thinking. Where differentiation is needed, the children can select their level based on their confidence in the concept. They can select red, amber, green (hardest) and then complete a further challenge. Every lesson will have a challenge question that provides a deepening activity for the children so it can provoke deeper thinking or encourage them to apply their learning. We are encouraging children to challenge themselves within lessons as we feel that it is important for children to get things wrong in order to learn from their mistakes.

Over the last year, we have been working on providing children with more problem solving/reasoning activities in their learning as this encourages them to apply their learning across a range of contexts. It also encourages the children to reason with number which is a key driver in the maths curriculum. The children are also encouraged to explain how they have calculated the answers to some questions as this also encourages the children to further deepen their understanding.
Children are encouraged to correct their mathematical errors using a green pen. The green pen shows the teacher that the children have responded to their marking and corrected the errors they have made. Sometimes prompts will be given to aid the corrections, they may be pulled together into a group if children have similar misconceptions or the children may simply have made errors in their calculations so they can put it right independently. If children have no corrections to complete or they finish their corrections, they complete the marking slip that has a deepening activity to move their learning forward. The children complete their green pen edits before the next maths lesson eg at the start of the day or at the start of the maths lesson.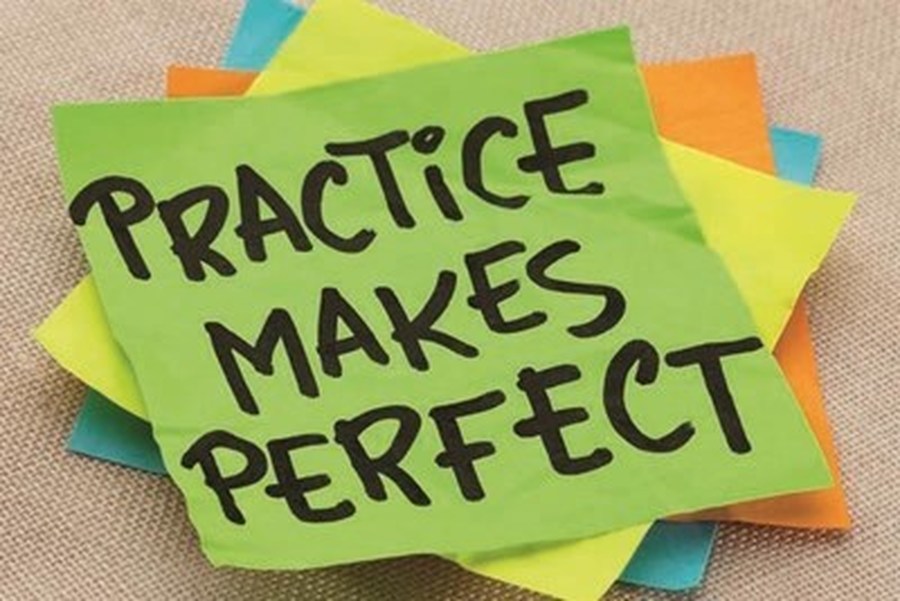 Times Tables
You may have heard announcements about the Multiplication Tables Check coming in for year 4 children. Here's what you need to know:
The checks will not be compulsory until 2020 so current Y4s will be the first cohort to do them.

They will be completed in June, most likely within a two week-long window,

The results of the test are not published publicly, they're not going to end up on a league table and they're not to worry about. There's no pass or fail, there's just a score out of 25 marks. They're not to be used to compare children, they're for us to reflect on so that we make the most of our provision. We're actually looking forward to seeing how well we do.

The checks consist of 25 questions. The questions will only be multiplication and they will go up to 12×12. There's nothing novel about the questions and they don't require problem solving so there's nothing to trip them up.

The checks are all about remembering the multiplication facts. That doesn't mean we'll forget all about the concepts, patterns, structures and relationships in multiplication. We're going to be learning those too, partly because they go hand in hand with excellent recall.

Given that the questions are relatively simple, age appropriate and the length of the check, which is carried out on a computer, is under 5 minutes, we don't think the checks are onerous.

Tests in themselves don't cause anxiety. It's the perceived cost of not doing well. For that reason, we will actively downplay the checks with the pupils.

You may notice us taking even more initiative when it comes to learning the tables with more options for home learning. If you are practising with your child, remember you're practising for the benefit of their wider maths education, not for them to get a high score on the tests. So please enjoy the opportunity to work with your child and remember to hold back on comments about the checks.
The school currently subscribe to the website Times Table Rockstars which is an online game that helps children remember their times tables. All children in the school have login details for this website and can all play games set at their level (Garage) and enter the school leader board by playing the Studio section by recalling division and multiplication facts up to 12 by 12. All the children thoroughly enjoy playing this and all compete to win a weekly certificate in Special Mentions. The children in school complete times table rehearsal four times a week where they have to recall 60 specific questions related to a time table or times tables in under three minutes. They are then awarded a status eg Rock God to show how quick they are with the aim being able to recall all 60 questions in under 1 minute.
We know our children will see it as a challenge and will strive to do their best and achieve their true potential.
Click on the image below and this will take you to the TTRockstars website.
Below is a link to a brand new maths website that the Local Authority have launched for children, staff and parents to access. It has exciting activities, challenges and useful documents for children, staff and parents. It also has useful support materials for parents to use to help their children in school. Please could you encourage your children to access it and have a play.
Click on the picture below to take you to the exciting new page.