School Uniform
At Anston Park Junior School we decided to have a uniform policy for several reasons. Firstly it makes everyone feel part of the school community, it also saves any arguments about what to wear for school and it prepares children for High School where rules are strictly applied.
Children wear:
Navy blue or white polo shirts or plain white shirts

Navy blue cardigans or sweatshirts (no hoodies)

Trousers / shorts and skirts should be black or dark grey

Summer dresses should be blue and white gingham

Footwear should be black suitable shoes/boots for school or plain black trainers without logos. Strappy sandals or high heels are not suitable footwear.
PE Kit should be a plain white t-shirt with black or grey bottoms- Football kits are not suitable.
If your child accesses free school meals we will be able to support you in the purchase of uniform, contact school for more details.
Uniform can be with or without the school logo which enables you to purchase from many outlets.
APRINT of Morthen Road in Wickersley are now able to supply our uniform, you can order directly from them via their website. Please see the section under virtual office for order details.
An ex parent (Tracie Burgin) also embroiders logos onto sweatshirts or polo shirts. Her shop is in South Anston called Tracie B Personalised Embroidery. Here are the details below.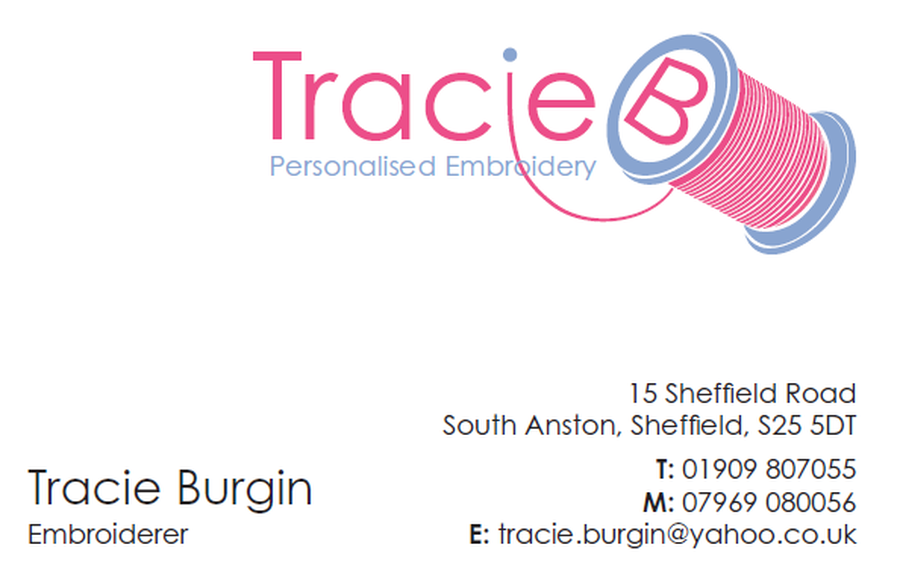 Alternatively you can order them through My Clothing