Extra-curricular clubs
Summer Holidays Sports Camp
Thursday 25th & Friday 26th July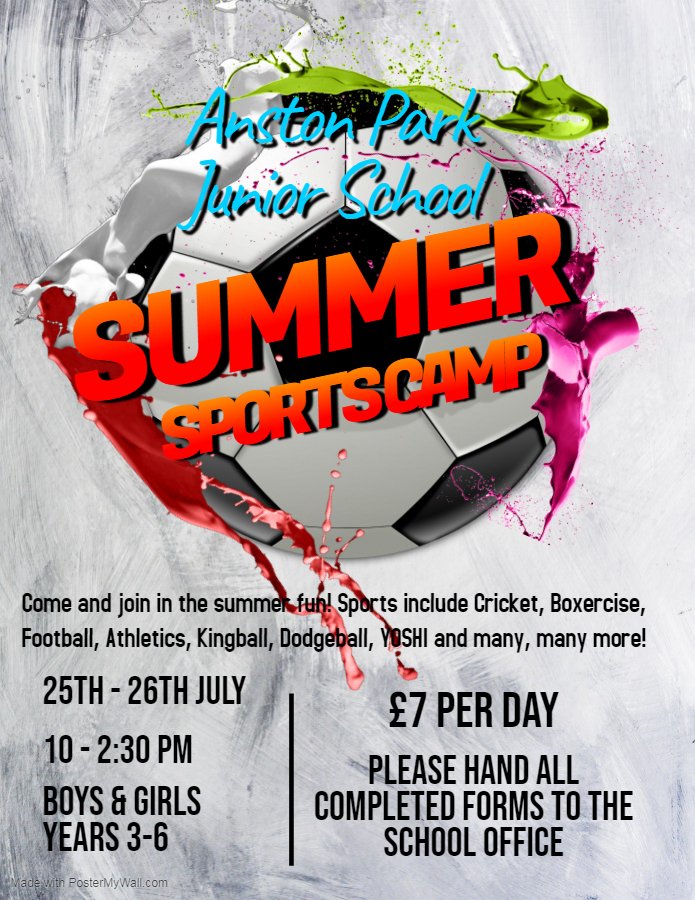 We are always trying to increase participation in sports, therefore we are running a sports camp during the summer holidays which is exclusive to the children of Anston Park Junior School.
The camp will involve a range of different sports and games all familiar to the children. Games will include Cricket, Kingball, Tag Rugby, Athletics, Dodgeball to name but a few. If the weather if good there may also be a chance for a water fight/ water slide!
Children from Years 3-6 are invited to participate in the sports camp with Mr Smith. The camp will run from 10 am-2.30 pm at Anston Park Junior School on both Thursday 25th and Friday 26th July. Children will need, PE kit, sun cream, packed lunch and plenty of fluids (no nuts/nut products, fizzy drinks).
The cost of this camp is £7 per child per day.
Please check the register below to see confirmation of places.
Summer Sports Extravaganza website.docx